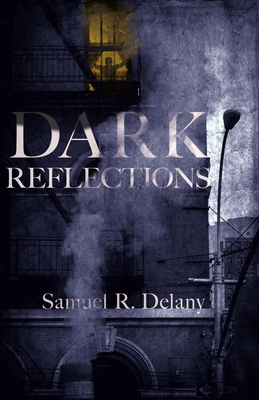 Dark Reflections (Paperback)
Dover Publications, 9780486809090, 224pp.
Publication Date: October 20, 2016
Description
"Samuel R. Delany is not only one of the most profound and courageous writers at work today, he is a writer of seemingly limitless range." Michael Cunningham, author of The Hours.
"Among the most detailed, thoughtful, and heartbreaking portrayals of a writer's life." Los Angeles Review of Books
This Stonewall Book Award-winning novel traces the life and unrealized dreams of Arnold Hawley, a homosexual African-American poet. Albert's poetry ultimately meets with modest acclaim but only after decades of striving. Romance and friendship are likewise elusive, despite an impulsive marriage to a stranger. His outsider status black, gay, and a poet compounds his struggles to create art, to find a readership, and to lead a meaningful existence.
Beautifully written in reverse chronological order, the story opens with Albert's lonely old age and ventures back in time to his arrival in New York City of the 1950s. A meditation on isolation and sexual repression, Dark Reflections also offers an acerbic look at the literary world and the frustrations intrinsic to artistic life.
About the Author
Author, professor, and literary critic Samuel R. Delany has received both Nebula and Hugo awards. In addition to his bestselling science-fiction novel Dhalgren, he has written literary fiction, criticism, and essays on sexuality and society.
Advertisement