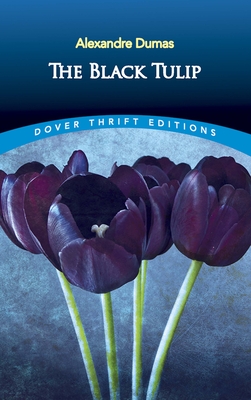 The Black Tulip (Dover Thrift Editions) (Paperback)
Dover Publications, 9780486812489, 352pp.
Publication Date: June 21, 2017
* Individual store prices may vary.
Description
A prize of 100,000 guilders awaits the gardener who can produce a black tulip, a rich reward that incites a bitter competition in 17th-century Holland. Cornelius von Baerle, a gifted and passionate florist, has dedicated himself to cultivating the elusive flower. But a ruthless rival, capitalizing on accusations that led to the assassination of Cornelius's godfather, falsely accuses the young horticulturist of treason. Sentenced to life imprisonment, Cornelius conspires with his jailer's daughter to grow the black tulip in secret.
Alexandre Dumas sets his captivating tale in the 1670s, a generation after Holland was gripped by the economic madness of Tulip mania and shortly after the mob lynching of a pair of Dutch statesmen. His fictional treatment of these historic events forms a timeless political allegory in which the rare flower represents the triumph of justice, tolerance, and true love over greed, jealousy, and obsession.
About the Author
Best known as the author of The Three Musketeers and The Count of Monte Cristo, Alexandre Dumas (1802-70) wrote travel books and children's stories as well as popular historical novels. He ranks among France's most widely read authors, and his works have been translated into nearly 100 languages.