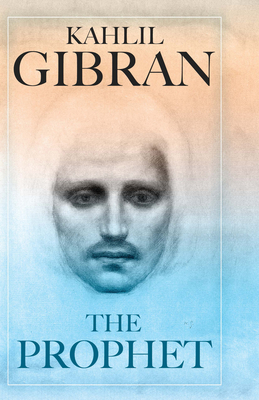 The Prophet (Hardcover)
Ixia Press, 9780486826707, 128pp.
Publication Date: February 13, 2019
Other Editions of This Title:
Digital Audiobook (10/2/2006)
Digital Audiobook (8/31/2008)
Paperback (6/7/2015)
Paperback (2/4/2019)
Paperback (5/7/2019)
Paperback (3/17/2019)
Paperback (4/18/2019)
Hardcover (9/12/1923)
Paperback (1/27/2019)
Paperback (1/1/2019)
Paperback (2/10/2019)
Paperback (12/31/2018)
Paperback (3/8/2019)
Paperback (1/17/2019)
* Individual store prices may vary.
Description
"A masterpiece." -- Independent"And let today embrace the past with remembrance and the future with longing."
The prophet Almustafa is leaving the city of Orphalese to return to his native island. The citizens, distraught at his departure, gather for the prophet's farewell address, in which he speaks great truths related to love, marriage, faith, birth, friendship, loss, sorrow, and many other aspects of daily life.
Originally published in 1923, this perennial bestseller is nothing less than a book about the human condition. Its 26 fables, beautifully rendered in prose poetry, express timeless wisdom that has enlightened countless readers, who have drawn comfort and hope from the message of our shared humanity. This lovely keepsake volume features the original edition's 12 full-page illustrations by author Kalhil Gibran.
About the Author
The Lebanese-American artist, poet, and author Kahlil Gibran (1883-1931) combined beauty and spirituality in philosophy, and his writings remain a staple of wedding and graduation rituals. His first and best-known work, The Prophet, achieved a lasting popularity in the 1960s as a countercultural guide; available in 40 languages, it has never gone out of print.