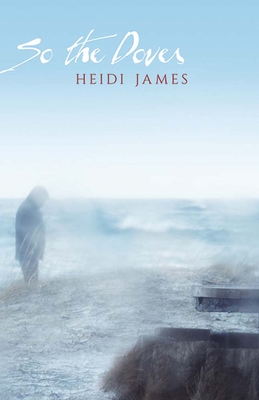 So the Doves (Paperback)
Dover Publications, 9780486829746, 272pp.
Publication Date: May 15, 2019
* Individual store prices may vary.
Description
"More than a mystery, this fascinating novel is an investigation into loss, loyalty, and the lies people tell each other and themselves." -- Publishers Weekly ​(starred review) Marcus Murray was only 17 when his best friend Melanie vanished from his hometown in oceanside Kent. Afterward, she seemed like a figment of his imagination -- she became a story, a myth, a series of actions and consequences incorporated into his own history.
Working as a journalist years later, Marcus is flush with success at having uncovered a corrupt alliance between a U.K. bank, the arms trade, and the government. So he's a bit disconcerted when sent from London back to Kent to report on the finding of a corpse during a railway excavation. Worse yet, his moral and professional triumph is called into question by charges of fabrication. While Marcus chafes at his exile and fears for his reputation, the hometown atmosphere evokes thoughts of the long-lost Melanie and her mysterious disappearance.
Recounted in chapters that alternate between events from 1989 to the present, So the Doves poses thought-provoking questions about identity, offering a poignant meditation on memory and loss. "So the Doves is an unforgettable crime novel. James writes lyrical prose, combining a compelling plot with a portrait of a man forced to question the entire basis of his life." --The Sunday Times (U.K.) Crime Book of the Month "A twisty, paranoid cat-and-mouse thriller with moving undertones about friendship, youth, memory, desire and the unfinished business of the past, So the Doves kept me up at night frantically turning pages until the very end. It'll do the same for you." -- Tim Murphy, author of Christodora and Correspondents
About the Author
London resident Heidi James has a Ph.D. in English Literature and an M.A. in Creative Writing. Her short stories and essays have appeared in numerous periodicals, and her novella, The Mesmerist's Daughter, won the 2015 Saboteur Award for Best Novella. She was a finalist for the Cinnamon Poetry Collection Prize, and in 2008 she was awarded the Sophie Warne Fellowship.