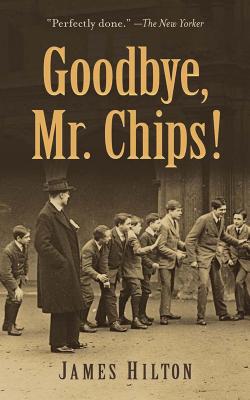 Goodbye, Mr. Chips! (Paperback)
Dover Publications, 9780486837512, 64pp.
Publication Date: December 18, 2019
Other Editions of This Title:
Paperback (8/13/2019)
Paperback (10/5/2013)
Mass Market Paperback (12/1/1982)
Paperback (9/11/2018)
Paperback (7/25/2018)
Compact Disc (4/1/2006)
Paperback (10/4/2015)
Compact Disc (11/1/2008)
Mass Market Paperback (12/1/1982)
* Individual store prices may vary.
Description
"A catch-in-the-throat story . . . Perfectly done." -- The New Yorker

In this warmly nostalgic novel, Arthur Chipping -- better known as Mr. Chips -- arrives at Brookfield School in 1880 with a conventional attitude and an inclination toward firm discipline. But while he's teaching his students, he's learning from them as well. Generations of English schoolboys come of age under Mr. Chips' tutelage, and the schoolmaster matures alongside them into a respected and beloved father figure.
James Hilton, author of Lost Horizon and many other popular novels, based Mr. Chips in part on his schoolmaster father and in part on one of his own teachers. His wise and dignified educator has inspired numerous stage and screen adaptations, and his book remains an enchanting story of a bygone world and its enduring values.

"A masterpiece." -- New York Herald Tribune
About the Author
English author James Hilton (1900-56) wrote more than 20 novels, several of them international bestsellers that inspired movie interpretations. Hilton was also a screenwriter whose credits include Alfred Hitchcock's Foreign Correspondent and Mrs. Miniver, winner of the 1942 Academy Award for Best Screenplay.