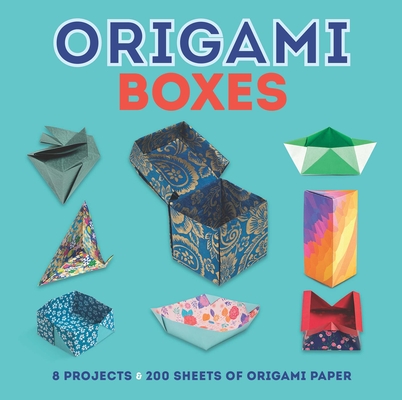 Origami Boxes (Paperback)
Dover Publications, 9780486841670, 256pp.
Publication Date: April 15, 2020
* Individual store prices may vary.
Description
Paperfolders can plunge right into their hobby with this beautiful book, which features eight unique, easy-to-make origami boxes of varying shapes and sizes -- some with lids, some without -- as well as 200 sheets of colorful two-sided, easy-to-remove origami paper. Created by a team of contemporary origami masters, the models are accompanied by full-color photos, diagrams, and step-by-step instructions. Best of all, these boxes are suitable projects for crafters of all skill levels, so anyone can enjoy the pleasures of paperfolding and the satisfaction of creating handmade boxes.
About the Author
Vanda Battaglia has been an associate of Italy's Centro Diffusione Origami (CDO) organization since 1999 and a member of the board since 2009. She is also involved with Bergamorigami, a group that promotes local origami exhibitions. Battaglia specializes in miniatures and jewelry, and her creations have appeared in numerous shows.