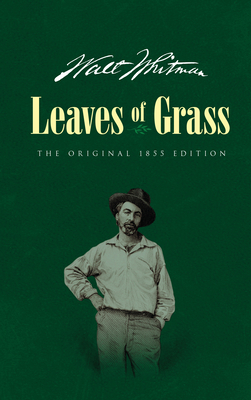 Leaves of Grass
Hardcover

* Individual store prices may vary.
Other Editions of This Title:
Paperback (5/26/2017)
Paperback (10/13/2017)
Paperback (8/15/2017)
Paperback (8/20/2017)
Paperback (5/1/2018)
Paperback (8/8/2019)
Paperback (4/8/2018)
Paperback (2/19/2016)
Description
I am the poet of the body,
And I am the poet of the soul. Published in 1855 at Walt Whitman's own expense, this monumental work showcases the uniquely American form of mysticism known as Transcendentalism. An idealistic philosophical and social movement, Transcendentalism maintained that divinity emanates from all of nature and humanity. Whitman's explosively innovative free verse style confounded many of his contemporaries, who were further shocked by his celebrations of the body and sexual love.
This volume presents Whitman's original 12 poems, considered to be some of the greatest in the American canon, which continue to challenge conventional notions of beauty and originality.
Ixia Press, 9780486841915, 192pp.
Publication Date: July 15, 2020
About the Author
One of America's most influential and innovative poets, Walt Whitman (1819-92) worked as a teacher, journalist, and volunteer nurse during the Civil War. Proclaimed as the nation's first "poet of democracy," Whitman reached out to common readers and opposed censorship with his overt celebrations of sexuality.