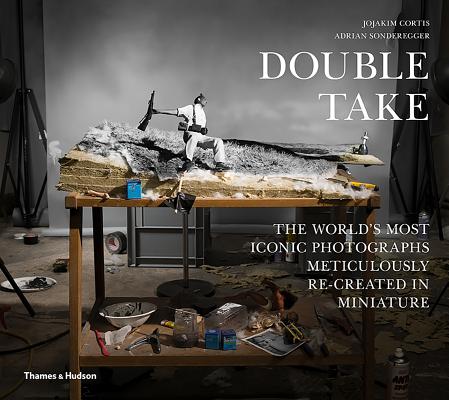 Double Take (Hardcover)
The World's Most Iconic Photographs Meticulously Re-Created in Miniature
Thames & Hudson, 9780500021224, 128pp.
Publication Date: June 5, 2018
* Individual store prices may vary.
Description
Double Take presents forty astonishingly accurate reconstructions of iconic photographs--ranging from the earliest known to the world's most expensive.
These images have been painstakingly re-created in miniature by two photographers, Jojakim Cortis and Adrian Sonderegger. Inspired by the record auction price of $4.3 million set by Andreas Gursky's Rhein II in 2011, the duo set themselves a challenge: could they reconstruct that image in their Z rich studio? The photograph they created from a miniature diorama of Rhein II was a success and became a starting point for a larger personal project: a series of photographs of these miniature re-creations the team made themselves, imitating iconic photographs that captured pivotal historical events.
A technical tour de force, Double Take asks of image making: can the image ever be trusted? With images showing the reconstruction process, a supporting essay, and an in-depth interview with the photographers, Double Take is for lovers of photography or miniatures--with a twist.