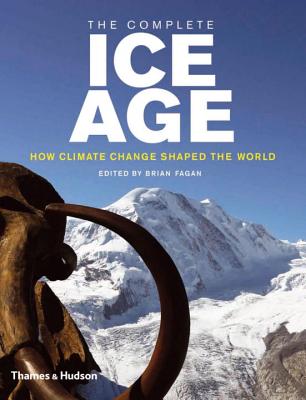 The Complete Ice Age (Hardcover)
How Climate Change Shaped the World
Thames & Hudson, 9780500051610, 240pp.
Publication Date: October 1, 2009
* Individual store prices may vary.
Description

This book covers a critical period in Earth's--and humanity's--history, from two million years ago to the present day. We travel with Neanderthal and more recent Ice Age hunters and encounter saber-toothed tigers and the giant woolly mammoth. We learn how new scientific enquiries, from DNA evidence to the study of human bones, are revealing the adaptability and evolution of the human species.

And what of the future? We tend to forget that we are currently enjoying a warmer interglacial respite that began just 12,000 years ago. If past climatic change is any guide, the Ice Age should return within, geologically, a relatively short time. But will it, or will human profligacy cause catastrophic global warming?

With contributions by John F. Hoffecker (University of Colorado), Mark Maslin (University College London), and Hannah O'Regan (Liverpool John Moores University).
or
Not Currently Available for Direct Purchase