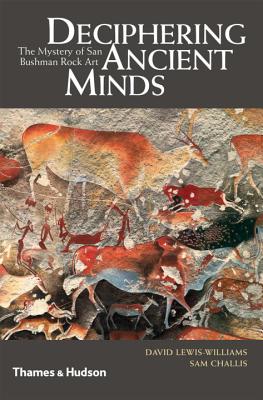 Deciphering Ancient Minds (Hardcover)
The Mystery of San Bushmen Rock Art
Thames & Hudson, 9780500051696, 224pp.
Publication Date: June 1, 2011
* Individual store prices may vary.
Description
Since the 1960s a new wave of research among the San and their world-famous rock art has overturned these misconceived ideas. Here, the great authority David Lewis-Williams and his colleague Sam Challis reveal how analysis of the rock paintings and engravings can be made to yield vital insights into San beliefs and ways of thought. This is possible because we possess comprehensive transcriptions, made in the nineteenth century, of interviews with San informants who were shown copies of the art and gave their interpretations of it. Using the analogy of the Rosetta Stone, the authors move back and forth between these San texts and the rock art, teasing out the subtle meanings behind both The picture that emerges is very different from past analysis: this art is not a naive narrative of daily life but rather is imbued with power and religious depth.
or
Not Currently Available for Direct Purchase