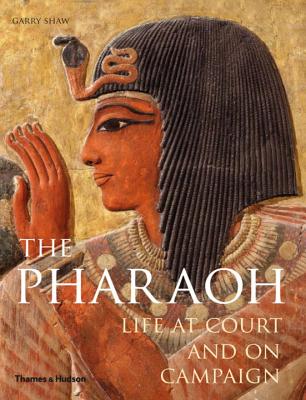 The Pharaoh (Hardcover)
Life at Court and on Campaign
Thames & Hudson, 9780500051740, 224pp.
Publication Date: November 12, 2012
* Individual store prices may vary.
Description
The pharaoh is the iconic ruler from the ancient world, immortalized in stone and gold and celebrated today in countless films and books. But how did these monarchs--mortals who lived and died like anyone else--spend their days? How did they become pharaoh? How did they govern and how were they entertained? In this vividly written and authoritative account, Garry Shaw conveys the full experience of what it was like to be pharaoh, from birth to death, in private and in public, at court and on campaign, and shows how a uniquely Egyptian vision of kingship, with its complex ideology and regalia, evolved. We follow daily events, from waking up in the palace to evenings spent banqueting; in between, the king acted as lawmaker, judge, and priest. The most important ceremonies are compellingly described, including accession, coronation, and the royal funeral, as well as the pomp and protocol of an audience before the monarch. Supplemented by numerous box features, from the internal decoration of pyramids and the women who became pharaoh to pharaonic pets, as well as quotations from contemporary sources and a king list with brief biographies of all the major pharaohs, this beautifully illustrated volume provides a comprehensive insight into the Egyptian pharaoh and his world.
About the Author
Garry J Shaw was born in 1981 and grew up in St. Helens, UK. He studied archaeology and Egyptology at the University of Liverpool, and afterwards moved to Egypt to teach for the American University in Cairo. He has lectured in the UK, Egypt, and Canada, appeared in documentaries, and currently teaches classes on Egyptian history, kingship, and mythology for the Egypt Exploration Society, London.