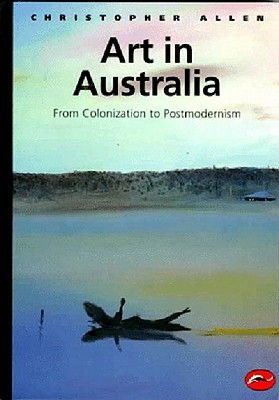 Art in Australia (Paperback)
From Colonization to Postmodernism (World of Art)
Thames & Hudson, 9780500203019, 224pp.
Publication Date: July 17, 1997
* Individual store prices may vary.
Description
Does Australian art have a history or is it just a series of belated footnotes to European and American artistic development in the last two centuries? Does it always express some essential "Australian sensibility"? Christopher Allen's book argues that Australian art does have a history of its own from the beginning, not because of an inherent "Australianness," but because of the objective conditions of a society transplanted to a remote and strange place. Artists brought with them current European styles, but everything acquired a subtly different meaning in this new setting, as old resources were applied to new problems. The starting point of Australian art history, as of Australian history in general, is the question of inhabiting a new continent. From the colonist trying to form an image of home in a foreign landscape to the postmodernist discovering in Australia the epitome of a homeless condition, it has rarely been absent from the most important art.