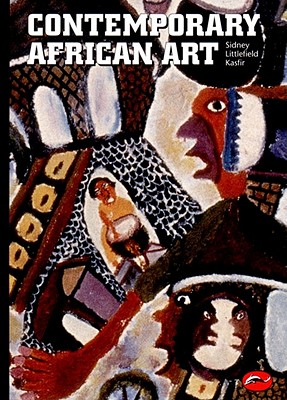 Contemporary African Art (Paperback)
Thames & Hudson, 9780500203286, 224pp.
Publication Date: February 1, 2000
* Individual store prices may vary.
Description
The twentieth century has been a period of major disruption for traditional institutions in Africa. But even as old forms of art patronage were being suppressed, new avenues of artistic expression opened up. Postcolonial art in Africa has built seamlessly upon already existing structures in which precolonial and colonial genres of African art were made. It is in this sense, and in the habits and attitudes of artists towards making art, rather than in any adherence to a particular style, medium, technique, or thematic range, that the art is recognizably "African." Sidney Littlefield Kasfir, Associate Professor of Art History at Emory University, has taught, curated, and carried out extensive field research in Nigeria, Uganda, and Kenya, and has made briefer research trips to nine other African countries. Her critical history examines the major themes and accomplishments in African art from the past fifty years, achieving an impressive balance between the critical reexamination of frequently discussed artists, groups, and workshops and the introduction of less publicized or more recent material.
or
Not Currently Available for Direct Purchase