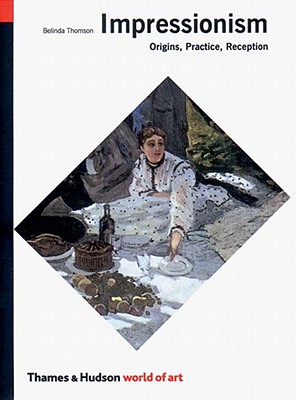 Impressionism (Paperback)
Origins, Practice, Reception (World of Art)
Thames & Hudson, 9780500203354, 272pp.
Publication Date: October 17, 2000
* Individual store prices may vary.
Description
During the 1870s and 1880s, a loose group of French artists, including Pissarro, Monet, and Renoir, adopted a style of painting and subject matter that challenged the art prompted by the Academie Francaise and the Salons where "official" assumptions about the meaning of painting prevailed. What has been called "the revolutionary nature of the Impressionist enterprise" emerged from political radicalism, belief in science and individualism, and a view of art true to modern life and to immediate visual perception. In all these respects, Impressionism initiated the radical tendencies of modern art. Today the revolutionary aims of Impressionist artists are generally overlooked. Impressionist art has been marketed more successfully than any other style: the price of Impressionist paintings surpasses that of the Old Masters, exhibitions draw blockbuster crowds, and books and mass reproductions are ubiquitous. In her perceptive new survey, Belinda Thomson challenges both sentimentalized and simplistic views of Impressionism. Drawing upon recently discovered documents--critical reviews and letters between artists, writers, and dealers--she illuminates the thinking and the personal lives of the artists themselves, examining the factors and experiences that allowed Impressionism to develop when it did. She investigates the family background of the Impressionists, the importance of the art market and collecting, and the influence of the critical reception to their exhibitions. 250 illustrations, 200 in color.