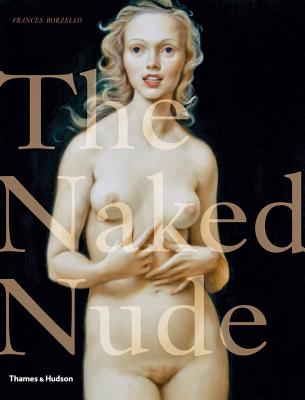 The Naked Nude (Hardcover)
Thames & Hudson, 9780500238929, 192pp.
Publication Date: October 1, 2012
* Individual store prices may vary.
Description
Nudes that deliberately behave provocatively and pose awkward questions: how artists portray the body in contemporary art
The representation of the nude in art remained for many centuries a victory of fiction over fact. Beautiful, handsome, flawless, its great success was to distance the unclothed body from any uncomfortably explicit taint of sexuality, eroticism, or imperfection. Here Frances Borzello contrasts the civilized, perfected artistic nude of Kenneth Clark's classic, The Nude: A Study in Ideal Form (1956), with today's depictions: raw, uncomfortable, disturbing. Grittier and more subtle, the new nude—both male and female —confronts us with the hidden issues and contradictions of the body and our relationship to it. Borzello's story of the nude begins with a tale of life, death, and resurrection, exploring how and why the nude has survived and flourished in an art world that prematurely announced its demise. Subsequent chapters take a thematic approach, exploring the nude in painting, portraiture, sculpture, performance, and body art; in the work of female artists; and in extreme and graphic expressions that intentionally push the boundaries of both art and our comfort zone.
About the Author
Frances Borzello has specialized in the social history of art since obtaining her doctorate at the University of London. She has published many books including The Naked Nude, A World of Our Own: Women as Artists, and At Home: The Domestic Interior in Art. She lives in England.
Praise For The Naked Nude…
Make[s] the case for a more diverse approach to a timeless subject.

An in-depth look at our contemporary and historical fixation with the body and the nude.

Though today's nude is confrontational, the effect is rarely distancing; instead, Borzello concludes, its honesty forges an emotional bond between artist and viewer.
or
Not Currently Available for Direct Purchase