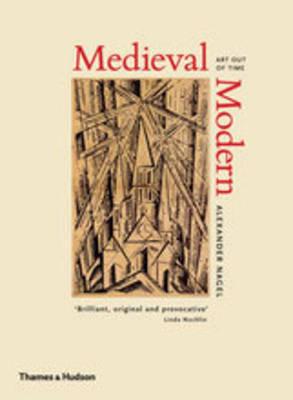 Medieval Modern: Art Out of Time (Hardcover)
Art Out of Time
Thames & Hudson, 9780500238974, 312pp.
Publication Date: December 15, 2012
Description
In a series of episodic chapters, he reconsiders from an innovative double perspective a number of key issues in the history of art, from iconoclasm and idolatry to installation and the museum as institution. He shows how the central tenets of modernism - serial production, site-specificity, collage, the readymade, and the questioning of the nature of art and authorship - were all features of earlier times before modernity, revived by recent generations Nagel examines, among other things, the importance of medieval cathedrals to the 1920s Bauhaus movement, the parallels between Renaissance altarpieces and modern preoccupations with surface and structure; the relevance of Byzantine models to Minimalist artists; the affinities between ancient holy sites and early earthworks; and the similarities between the sacred relic and the modern readymade. Alongside the work of leading 20th-century medievalist writes such as Walter Benjamin, Marshall McLuhan, Leo Steinberg, and Duchamp, Kurt Schwitters, Robert Smithson, and Damien Hirst The effect of these encounters goes in two directions at once: each age offers new insights into the other, deepening our understanding of both past and present, and providing a new set of reference points that reframe the history of art itself.
Advertisement