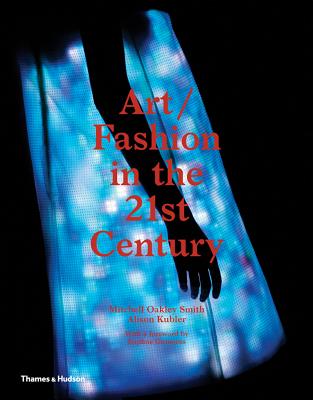 Art/Fashion in the 21st Century (Hardcover)
Thames & Hudson, 9780500239094, 319pp.
Publication Date: October 8, 2013
* Individual store prices may vary.
Description

The authors offer a dual perspective on how and why today's artists and designers are increasingly open to inspiration beyond their own creative arenas. Five thematic chapters feature profiles of the key designers, stories about the most avant-garde projects, and interviews with leading figures in the art-fashion crossover. Nearly 250 illustrations showcase collaborative art/fashion work from Acne Studios, Balenciaga, Chanel, Hussein Chayalan, Tracey Emin, Jean Paul Gaultier, Zaha Hadid, Hermes, Marc Jacobs, Calvin Klein, Jeff Koons, Stella McCartney, Issey Miyake, Takashi Murakami, Prada, Richard Prince, Anselm Reyle, Cindy Sherman, Juergen Teller, Viktor & Rolf, and many more.