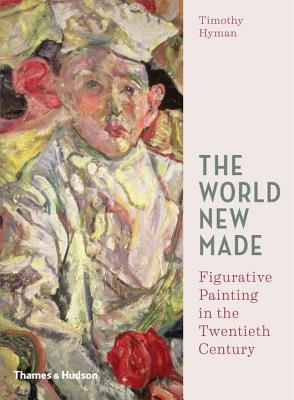 The World New Made (Hardcover)
Figurative Painting in the Twentieth Century
Thames & Hudson, 9780500239452, 256pp.
Publication Date: November 15, 2016
* Individual store prices may vary.
Description
A bold new critique of the accepted history of figurative painting in the twentieth century
For thousands of years pictorial representations have engaged humankind, yet in the twentieth century, with the arrival of abstraction and the accompanying liberation of painting from figuration and bourgeois tradition, figurative painting became fraught with difficulty. For some thirty years, from the early 1950s to the early 1980s, modern art and abstraction were almost synonymous, with figurative painters cast as "backward children," conservative throwbacks, and outdated survivors.
In The World New Made, critic Timothy Hyman argues that abstraction was just one of the means by which artists renewed pictorial language. Focusing on those painters who bucked tradition and opted for a new kind of figuration, Hyman presents them as a countermovement to the sometimes oppressive stylistic imperative that set in as Cubism became a movement. Around the world, artists such as Max Beckmann, Fernand Léger, Balthus, Paula Rego, Marc Chagall, Stanley Spencer, R. B. Kitaj, Philip Guston, Picasso, Matisse, Lucian Freud, and others found an idiom for human-centered painting. Together they offer a counterargument to Western formalism, but also a foundation for the figurative painters of the twenty-first century.
About the Author
Timothy Hyman is an art critic and historian, as well as a painter. His articles have appeared in the London Magazine and TLS.
Praise For The World New Made: Figurative Painting in the Twentieth Century…
Artist and writer Timothy Hyman reappraises 20th-century figurative painting in relation to the hegemony of abstraction and new idioms for human-centered works. Original in its presentation, this publication may be of considerable interest to students, scholars, and others who possess a basic to intermediate knowledge of the subject and the period's artistic movements and intellectual history.