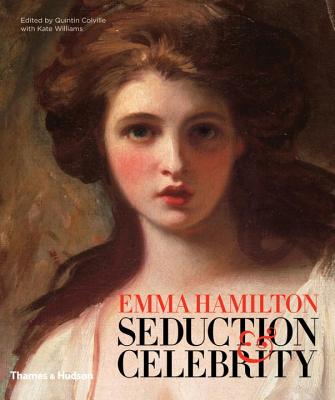 Emma Hamilton (Hardcover)
Seduction and Celebrity
Thames & Hudson, 9780500252208, 288pp.
Publication Date: November 22, 2016
* Individual store prices may vary.
Description
The first publication to focus on the fashionable, ambitious, Emma Hamilton, an influential historical figure in her own right
Emma Hamilton (1765–1815) rose from humble origins to national and international fame as a model, performer, trendsetter, and interpreter of neo-classical fashion, though she was probably best known as the mistress of Lord Nelson and the muse of the English portrait painter George Romney.
Usually portrayed in a passive and supporting role as muse or lover, her tragic trajectory from childhood prostitution to final destitution and neglect has been used to present her story as being by turns sordid and ridiculous. This landmark publication recovers Emma Hamilton from myth and misrepresentation, and reveals her as the active and influential historical actor she truly was.
The arc of this life—her ambitions, successes, and hardships–is viewed through a new lens, one that places her in a wider context of female celebrity. Accompanying a major exhibition at the National Maritime Museum, this book provides a fresh evaluation of her artistic undertakings, cultural achievements, and legacy.
About the Author
Dr. Quintin Colville is the curator of naval history at the National Maritime Museum in London. He is the lead curator of the new Nelson, Navy, Nation gallery, and specializes in the social and cultural history of the Royal Navy.

Kate Williams is a professor of history at the University of Reading and the author of England's Mistress, Becoming Queen Victoria, and The Betrayal of Mary, Queen of Scots.
or
Not Currently Available for Direct Purchase