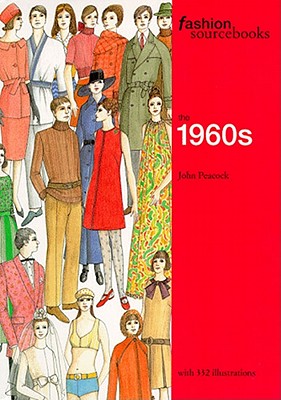 Fashion Sourcebooks (Paperback)
The 1960s
Thames & Hudson, 9780500280409, 64pp.
Publication Date: May 17, 1998
* Individual store prices may vary.
Description
In the 1960s, "youth" was the watchword. Skirts became shorter and shorter until in 1965 they culminated in the mini. The gap between stocking top and skirt hem made tights essential, and the quintessential little-girl look of the sixties was born: neat, uncluttered, flat-chested, and long-legged. By the last years of the decade hems were dropping again and the influence of the hippie movement was beginning to be felt in both women's and men's wear, bringing with it bright colors and psychedelic patterns.
John Peacock's Fashion Sourcebooks are destined to become an indispensable part of the library of any fashion enthusiast, historian, or collector, and are sure to provide inspiration to any designer or student working in the performing arts.