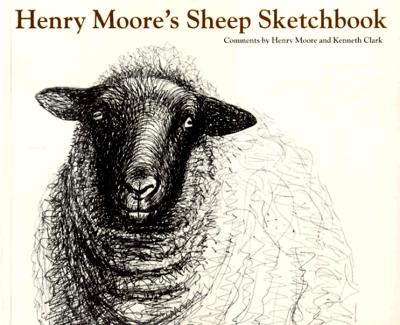 Henry Moore's Sheep Sketchbook (Paperback)
Thames & Hudson, 9780500280720, 112pp.
Publication Date: September 17, 2008
* Individual store prices may vary.
Description
In 1972, when the packing and crating for a major exhibition made it impossible for him to work in his sculpture studios, Henry Moore retreated to a small studio that looks out on a sheep meadow. Over the course of several months, as sheep were suckled and sheared, Moore produced this delightful flock of sketches and drawings. Sheep are as much a commonplace of the English countryside as hedgerows, but Moore looked at them afresh. Here are ewes nurturing their lambs, lambs playing in the meadow, and the swollen stateliness of sheep with full coats of wool. Many of the sketches evoke themes that are important in all Moore's work. The depiction of a ewe and lamb, for instance, suggests the mother-and-child theme often evoked in Moore's sculpture by a large form sheltering a smaller one. Henry Moore presented the sketchbook to his daughter, Mary. In this facsimile edition, first created under Moore's personal supervision, Mary's little lambs will charm anyone who sees these tender, vigorous drawings.