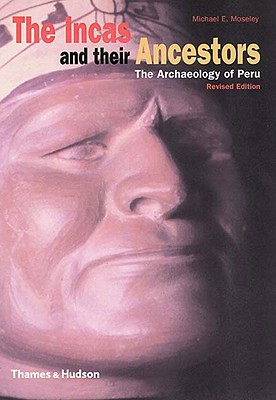 The Incas and Their Ancestors (Hardcover)
The Archaeology of Peru
Thames & Hudson, 9780500282779, 288pp.
Publication Date: June 17, 2001
* Individual store prices may vary.
Description

Now this classic text has been fully updated for the revised edition. New discoveries over the last decade are integrated throughout. The occupation of Peru's desert coast can now be traced back to 12,000 BC and ensuing maritime adaptations are examined in early littoral societies that mummified their dead and others that were mound builders. The spread of Andean agriculture is related to fresh data on climate, and protracted drought is identified as a recurrent contributor to the rise and fall of civilizations in the Cordillera. The results of recent excavations enliven understanding of coastal Moche and Nazca societies and the ancient highland states of Huari and Tiwanaku. Architectural models accompanying burials provide fresh interpretations of the palaces of imperial Chan Chan, while the origins of the Incas are given new clarity by a spate of modern research on America's largest native empire.