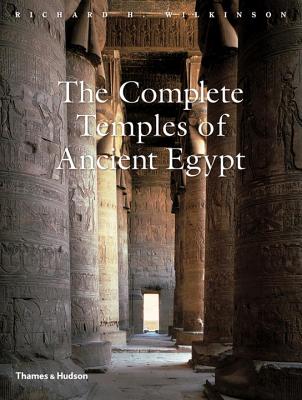 The Complete Temples of Ancient Egypt (Paperback)
Thames & Hudson, 9780500283967, 256pp.
Publication Date: May 16, 2017
Other Editions of This Title:
Hardcover (6/17/2000)
* Individual store prices may vary.
Description
A fully illustrated survey of Egypt's temples, covering the secret rites and architectural wonders of these powerful and mysterious monuments from early pharaonic times to the Roman period
The temples of ancient Egypt include the largest and perhaps most impressive religious monuments the world has ever known. Mansions of the gods, models of Egypt and of the universe, focal points of worship, great treasure houses and islands of order in a cosmic sea of chaos—the temples were all these things and more.
Now available for the first time in paperback, The Complete Temples of Ancient Egypt traces their development from the earliest times, looking at every aspect of their construction, decoration, symbolism, and function. All of Egypt's surviving temples are examined in depth with superb illustrations—from the gargantuan temple of Amun at Karnak to minuscule shrines such as the oasis Oracle of Siwa, where Alexander went to hear himself proclaimed god.
About the Author
Richard H. Wilkinson is Regents' Professor of Egyptian Archaeology Emeritus and Founding Director of the Egyptian Expedition at the University of Arizona.
Praise For The Complete Temples of Ancient Egypt…
Offers an accurate, well-researched, up-to-date description of these structures. The accompanying photos, drawings, and maps allow the reader to enter the time period and experience the customs and practices related to temples.

Gorgeous illustrations and carefully rendered diagrams in neat scale accompany Wilkinson's engaging commentary… Ancient History Encyclopedia recommends this book to anyone interested or with a background in ancient Egypt, architecture, cultural studies, and art history.