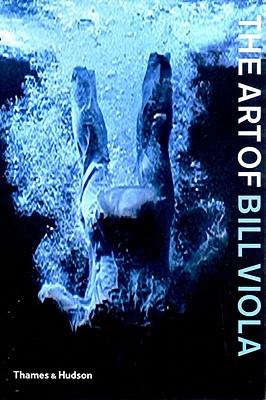 The Art of Bill Viola (Paperback)
Thames & Hudson, 9780500284728, 224pp.
Publication Date: June 17, 2004
* Individual store prices may vary.
Description
An appraisal of the full range of accomplishments of this popular contemporary American artist. The video and installation artist Bill Viola is one of the most popular artists in the world today. Significantly, in a world where an artist's importance is often conferred by small groups of experts and cognoscenti, Viola's rich imagery touches a nerve with large international audiences. His work is profoundly spiritual and never afraid to make big statements about human life and its relation to the universe, to the soul and human spirit, to nature, and to death. Viola is one of those rare artists whose work makes us aware of our nature as human beings. He takes art back to what were once its fundamental concerns and gives it a relevance to the emotional and spiritual lives of ordinary people. While Viola has been the subject of numerous exhibitions, there has never been an extensive critical appraisal of the full range of his work. In The Art of Bill Viola eminent critics examine the scope of the artist's creations since the 1970s. Their studies include the relationship of Viola's art to the religious traditions of both Asia and Europe, the use of space as metaphor within his installations, the use of sound in his work, and the impact of its exhibition upon other video artists. These essays demonstrate Viola's uniqueness and importance as an artist of enduring international reputation and for the first time allow us to properly assess his place within history. 50 color illustrations. With contributions by: Rhys Davies Cynthia Freeland Antonio Guesa David Jasper Jonathan Lahey-Dronsfield David Morgan Otto Neumaier Elizabeth ten Grotenhiuis Jean Wainwright

About the Author
Chris Townsend is Lecturer in the Department of Media Arts at Royal Holloway, University of London. He is co-author with Mandy Merck of The Art of Tracey Emin, also published by Thames & Hudson.
or
Not Currently Available for Direct Purchase