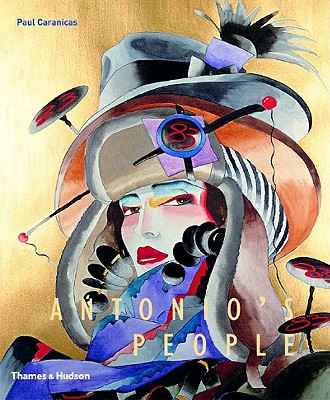 Antonio's People (Paperback)
Thames & Hudson, 9780500285022, 176pp.
Publication Date: October 30, 2004
* Individual store prices may vary.
Description

The man himself, his life and friendships, particularly with Juan Ramos, his constant collaborator, define his oeuvre. For Antonio, life--bestial and sublime--surpassed any fiction. His illustrations and photographs capture the beautiful people who are part of celebrity folklore, and who were more often than not his friends: Jerry Hall (to whom he was engaged), Grace Jones, Mick Jagger, Audrey Hepburn, Andy Warhol (with whom he worked on Interview magazine), Paloma Picasso and Marlene Dietrich.

Packed with previously unpublished material, this is a thrilling retrospective about an artist who is represented in major collections from the Metropolitan to the Louvre. Even posthumously, Antonio has not relinquished his grip on the fashion world: his style and quest for beauty live on.