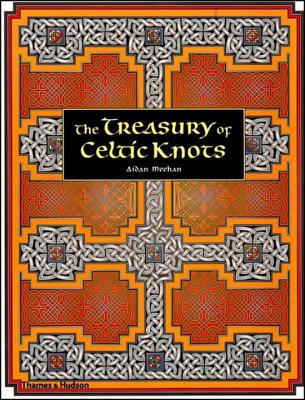 The Treasury of Celtic Knots (Paperback)
Thames & Hudson, 9780500285459, 96pp.
Publication Date: June 17, 2005
* Individual store prices may vary.
Description
A step-by-step guide to drawing Celtic knots, the most widely appealing form within the rich repertoire of Celtic design. This comprehensive survey of Celtic knot design is based on the canon of traditional knot patterns collected by the father of the nineteenth-century Celtic Art revival, John Romilly Allen. His work has inspired generations of modern Celtic artists, but until now his definitive collection of knots from authentic sources has only been available in an obscure academic journal.
Aidan Meehan's Treasury is the most complete compendium available on these marvelously decorative and versatile designs. He first presents all the Celtic knots that Romilly Allen discovered, making each pattern intelligible with detailed instructions that show the primary, secondary, and tertiary dot grids, and then finishes the designs that the earlier artist provided. The knots are no longer clipped out of context, with loose ends, but developed into whole new ornaments, shown in two colors and in a variety of treatments.