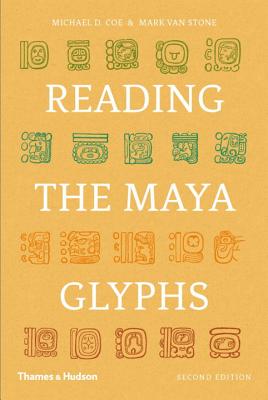 Reading the Maya Glyphs (Paperback)
Thames & Hudson, 9780500285534, 176pp.
Publication Date: June 17, 2005
* Individual store prices may vary.
Description
In this practical guide, first published in 2001, Michael D. Coe, the noted Mayanist, and Mark Van Stone, an accomplished calligrapher, have made the difficult, often mysterious script accessible to the nonspecialist. They decipher real Maya texts, and the transcriptions include a picture of the glyph, the pronunciation, the Maya words in Roman type, and the translation into English. For the second edition, the authors have taken the latest research and breakthroughs into account, adding glyphs, updating captions, and reinterpreting or expanding upon earlier decipherments After an introductory discussion of Maya culture and history and the nature of the Maya script, the authors introduce the glyphs in a series of chapters that elaborate on topics such as the intricate calendar, warfare, royal lives and rituals, politics, dynastic names, ceramics, relationships, and the supernatural world. The book includes illustrations of historic texts, a syllabary, a lexicon, and translation exercises.