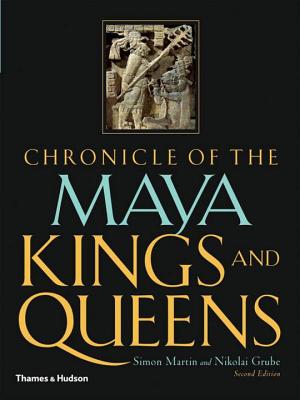 Chronicle of the Maya Kings and Queens (Paperback)
Thames & Hudson, 9780500287262, 240pp.
Publication Date: April 1, 2008
* Individual store prices may vary.
Description

The ancient Maya remain one of the most vibrant areas of study in world archaeology. Fresh discoveries in the field, together with the ongoing process of hieroglyphic decipherment, mean that information is constantly coming to light. This new version of the only comprehensive, kingdom-by-kingdom history of the ancient Maya brings the story fully up to date with previously unknown rulers and new glyphic readings, as well as additional information on diplomacy and warfare.