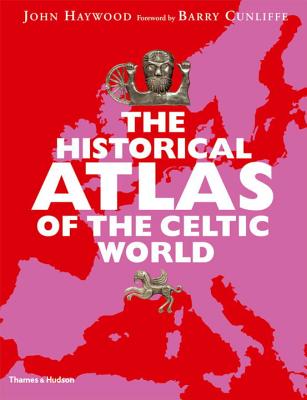 The Historical Atlas of the Celtic World (Paperback)
Thames & Hudson, 9780500288313, 144pp.
Publication Date: November 2, 2009
* Individual store prices may vary.
Description
"Well written, edited, and produced, this is just the book for a Celtophile to wile away the hours and the pints with." —Booklist
Through fifty-four color maps, covering almost 3,000 years and spanning the whole of Europe, this atlas of the Celts charts their dramatic history from Bronze Age origins to present-day diaspora. Each map is accompanied by an authoritative text and supporting illustrations.
"Continental Celts" maps the Hallstatt and La Tene cultures in Central Europe; the migrations into Italy, Iberia, Greece, and Anatolia; the fate of Celtic culture under Roman rule; and the fortunes of the Bretons from the Dark Ages to their absorption by France. Beginning with Iron Age Britain and Ireland, "Atlantic Celts" covers the failure of the Romans to complete the conquest of the islands, the resurgence of Celtic civilization in the Dark Ages, the history of Gaelic Ireland, and the making of Scotland. "Modern Celts" examines the revival of Celtic identity, from the Celtomania of the eighteenth century through the growth of nationalism and the current state of Celtic culture.
About the Author
John Haywood is a fellow of the Royal Historical Society of Great Britain. His many publications include Viking: The Norse Warrior's (Unofficial) Manual, on which So You Want to be a Viking is based.