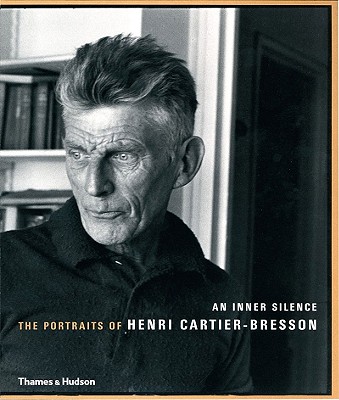 An Inner Silence (Paperback)
The Portraits of Henri Cartier-Bresson
Thames & Hudson, 9780500288757, 160pp.
Publication Date: May 10, 2010
Other Editions of This Title:
Hardcover (4/1/2006)
* Individual store prices may vary.
Description
"These masterful photos blend the spontaneity of a great snapshot with the highly organized composition of a classical painting."—Publishers Weekly
Henri Cartier-Bresson (1908–2004) was perhaps the finest and most influential image maker of the twentieth century, and his portraits are among his best-known work. Over a fifty-year period, he photographed some of the most eminent personalities of the era, as well as ordinary people, chosen as subjects because of their striking and unusual features.
Originally published to coincide with an exhibition at the Fondation Henri Cartier-Bresson in Paris, this book features both well-known images and previously unpublished portraits: Ezra Pound, Andre´ Breton, Martin Luther King, Samuel Beckett, Truman Capote, Susan Sontag, Carl Jung, William Faulkner, Marilyn Monroe, Henri Matisse, and many more.
Each photograph was chosen because it perfectly embodies Cartier-Bresson's description of what he was attempting to communicate in his work: "Above all I look for an inner silence. I seek to translate the personality and not an expression." The portraits reproduced here—discreet, without artifice—confirm once more the singular gift of Cartier-Bresson, who instinctively knew in which revealing fraction of a second to click the shutter.
About the Author
Agnes Sire is the Director of the Fondation Henri Cartier-Bresson.
Praise For An Inner Silence: The Portraits of Henri Cartier-Bresson…
The pose reflects nothing so much as motion stilled for a moment—and thereby, once caught on film, for an eternity.

The master of the 'decisive moment' brought the same ability to capture the essence of a situation to his portraiture.

Cartier-Bresson set out to unmask mysteries—the mystery of a photograph, of a human being who happened to be his subject that day and, perhaps, even of human connection itself.

Highly recommended for all libraries.