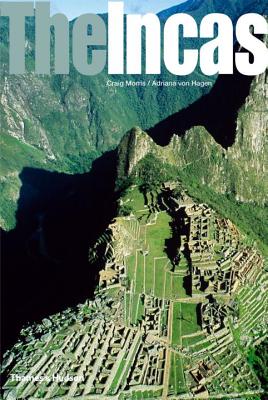 The Incas (Ancient Peoples and Places) (Paperback)
Thames & Hudson, 9780500289440, 256pp.
Publication Date: February 6, 2012
Other Editions of This Title:
Hardcover (6/13/2011)
* Individual store prices may vary.
Description
At its zenith it extended northward from the Inca capital Cuzco along the spine of the Andes to embrace most of modern Peru and Ecuador, and southward into Bolivia, Chile, and Argentina. The sheer scale of the empire, coupled with the challenges of the rugged landscape, made the Inca achievement truly remarkable.
This is the most up-to-date and authoritative account available of the Incas: their politics, economics, religion, architecture, art, and technology. The authors look in detail at the four parts of the empire, exploring not just famous sites such as Machu Picchu but all the major regional settlements. The book concludes with the end of the empire: the arrival of the Spaniards, the assassination of the Inca ruler Atawallpa, and the final years of the rebellious, neo-Inca state in the tropical forests of Vilcabamba.
or
Not Currently Available for Direct Purchase