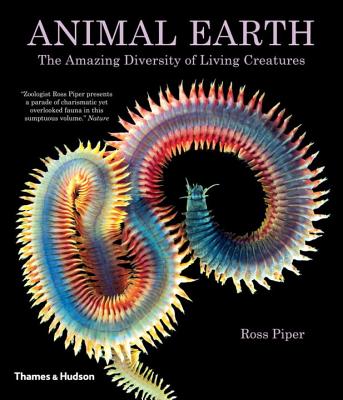 Animal Earth (Paperback)
The Amazing Diversity of Living Creatures
Thames & Hudson, 9780500291658, 320pp.
Publication Date: March 20, 2015
Other Editions of This Title:
Hardcover (11/11/2013)
* Individual store prices may vary.
Description

What is perhaps more surprising is that this bewildering range of animal species can be traced to a small number of lineages, sharing a common body plan and evolutionary history. Animal Earth not only provides an evenhanded summary of each but also reflects the latest research on the evolutionary relationships between species. How they all fit in the tree of life is a topic that has been debated for decades, not least because new species are being discovered all the time; some lesser-known lineages, such as the Chaetognatha (arrow worms) and Xenoturbellida (strange worms) continue to defy classification.

Given our technological achievements, humans are in a uniquely privileged position to protect animal diversity. As Ross Piper makes clear, each species is an integral component of the ecosystem we live in, and we protect animal diversity not only for its own sake but to maintain the natural systems that keep us alive.
or
Not Currently Available for Direct Purchase