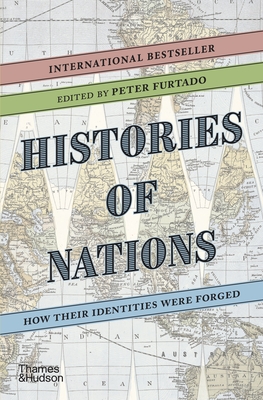 Histories of Nations (Paperback)
How Their Identities Were Forged
Thames & Hudson, 9780500293003, 264pp.
Publication Date: April 23, 2019
Other Editions of This Title:
Hardcover (3/4/2013)
* Individual store prices may vary.
Description
Now in paperback, this global bestseller is an engaging and informative read on the history of a diverse array of countries.
Global histories tend to be written from the limited viewpoint of a single author and a single perspective, which results in an inevitable bias. In this book, however, twenty-eight different writers and scholars from around the world contribute, giving engaging, often passionate accounts of their own nation's history.
The countries featured in Histories of Nations have been selected to represent every continent and type of state: large and small; mature democracies and religious autocracies; states that have existed for thousands of years and those born as recently as the twentieth century. Each of these countries has a different relationship with history. In the United States, for example, the myth of the nation's "historylessness" remains strong, but in China history is seen to play a crucial role in legitimizing three thousand years of imperial authority. "History wars" over the content of textbooks rage in countries as diverse as Australia, Russia, and Japan. Some countries, such as Iran or Egypt, are blessed—or cursed—with a glorious ancient history that the present cannot equal; others, such as Germany, must find ways of approaching and reconciling the pain of the recent past.
Original, thought-provoking, and handy in its new paperback format, Histories of Nations is a crucial primer for the Global Age.
About the Author
Peter Furtado is the editor of the bestselling Histories of Nations and Great Cities Through Travelers' Eyes, and the former editor of History Today magazine.