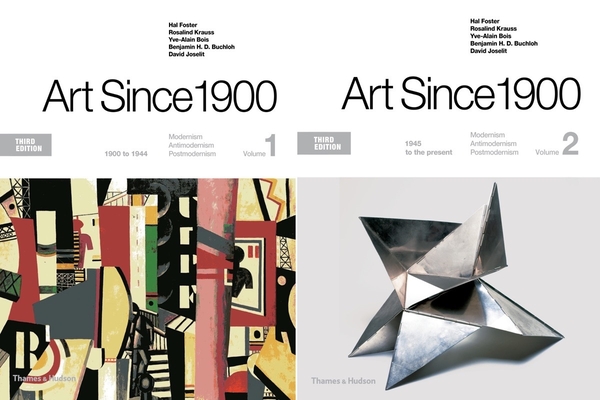 Art Since 1900 (Paperback)
Volume 1: 1900 to 1944; Volume 2: 1945 to the Present
Thames & Hudson, 9780500293287, 896pp.
Publication Date: September 26, 2016
Other Editions of This Title:
Paperback (9/1/2016)
Paperback (8/31/2016)
* Individual store prices may vary.
Description
Art Since 1900 introduces students to the key theoretical approaches to modern and contemporary art. A flexible year-by-year structure and extensive cross-referencing allow teachers and students to pursue a chronological approach and/or to study the currents of art since 1900 by medium, theme, country, or region. This completely updated and expanded third edition contains over 125 essays, each focusing on a crucial event in the history of art from 1900 to the present. Ten new essays cover subjects such as Moscow conceptualism, abstract film, postmodern architecture, and queer art, as well as artists from emerging economies and the impact of the market on current art practice.
Text boxes provide further information on key figures and issues. Five introductions explain the different methods of art history at work in the book. There are two roundtable discussions between the authors, and all reference material has been updated.