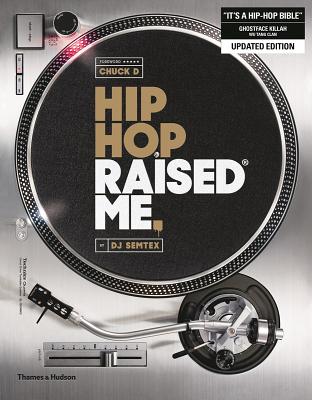 Hip Hop Raised Me (Paperback)
Thames & Hudson, 9780500293959, 448pp.
Publication Date: February 5, 2019
Other Editions of This Title:
Hardcover (11/15/2016)
* Individual store prices may vary.
Description
In 2008, with help from Jay-Z and Puff, Barack Obama got the hip hop vote, and became the first African American to be elected president. For a brief moment, the "Audacity of Hope" seemed attainable. The 2014 Ferguson riots signaled the end of that hope, and in 2016 the hip hop community had to grapple with the election of Donald J. Trump as Obama's successor. Now more than ever, hip hop artists such as J. Cole and Kendrick Lamar are the voice of the voiceless.
In the new, updated compact edition of Hip Hop Raised Me., DJ Semtex examines the crucial role of hip hop in society and reflects on the positive influence it has had on his own life, and the lives of disaffected youths from generation after generation. Featuring specially commissioned photography and seminal interviews he conducted with key artists such as Jay-Z, Kanye West, Eminem, Drake, Nicki Minaj, and Nas, Semtex traces the course of hip hop from its origins in the early 1970s through its breakthrough to the mainstream and the advent of gangsta rap in the late 1980s to the global industry that it has become today.