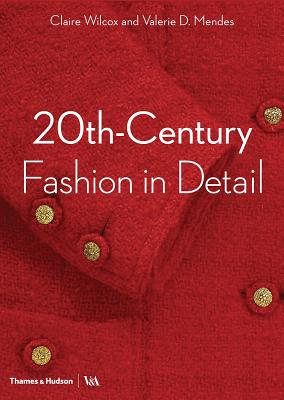 20th-Century Fashion in Detail (Paperback)
Thames & Hudson, 9780500294109, 224pp.
Publication Date: October 16, 2018
* Individual store prices may vary.
Description
20th-Century Fashion in Detail reveals the elaborate embroidery, intricate pleats, and daring cuts that make up some of the most beautiful garments in the twentieth- century fashion collection at the Victoria and Albert Museum, one of the world's top fashion and design museums. Authors Claire Wilcox and Valerie D. Mendes, leading fashion experts from the V&A, have written a book that will be an invaluable resource for students, collectors, and designers.
Including exquisite haute-couture pieces, from sequined Chanel ensembles to embellished Dior evening gowns, this revised and expanded edition features more than 30 new garments. Each piece is accompanied by detail photography and line drawings showing its complete construction. An extraordinary exploration of the techniques used by couturiers, 20th-Century Fashion in Detail will delight all followers of fashion.