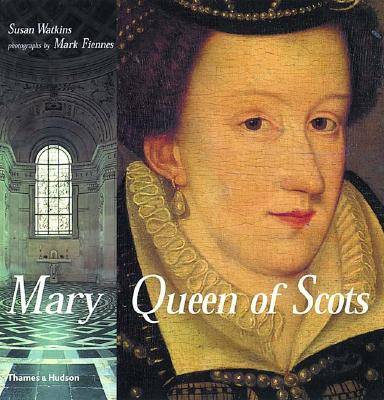 Mary Queen of Scots (Hardcover)
Thames & Hudson, 9780500510384, 224pp.
Publication Date: April 17, 2001
* Individual store prices may vary.
Description
All the world lamented the execution of Mary Queen of Scots. "No man ever saw her without love or will read her history without pity." Whether it is this French Marie Stuart recorded by Brantome, the German Maria Stuart of Schiller's tragedy, the Italian Maria Stuarda of Donizetti's opera, or the more recent queen of film played by Katharine Hepburn or Vanessa Redgrave, her story resonates over four centuries. The tale of the free-spirited and beautiful Queen of Scots, who refused to accept the constraints of her birth and position, still appeals to us today. Mary's inheritance gave her both the Scottish throne in 1542, when she was only six days old, and a claim to the English throne that would lead to her death. It gave her an upbringing in France, cultural and intellectual center of Europe, where she witnessed the power play of her Guise relations, married the heir to the French throne, and became queen of France, only to be widowed at eighteen. There was a turbulent interlude as ruler of Scotland, made the more tumultuous by two disastrous marriages and rumors of adultery and murder. Finally, there was an eighteen-year exile as Elizabeth I's prisoner, passing the long days of captivity at her embroidery or her prayers, the center of a network of intrigue, double agents, coded dispatches, and mysterious couriers, which was to lead ineluctably to her trial and execution. Susan Watkins re-creates the world in which Mary livedthe landscapes, the palaces and the courtly culture, and the fine details of the domestic scene. The text gives life to the wealth of historical illustrations and specially taken photographs by Mark Fiennes, who accompanied Susan Watkins on her journey in search of Mary Queen of Scots. 194 color illustrations and photographs.
or
Not Currently Available for Direct Purchase