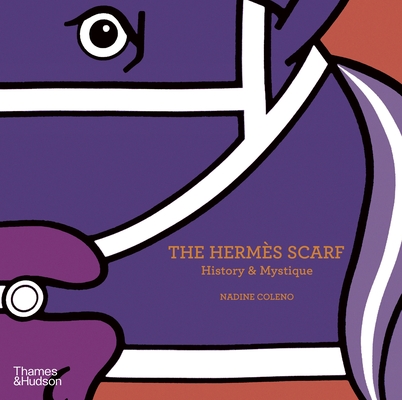 The Hermes Scarf (Hardcover)
History & Mystique
Thames & Hudson, 9780500515181, 303pp.
Publication Date: July 15, 2010
* Individual store prices may vary.
Description

Since the first scarf made its debut in 1937, the House of Herme's has produced more than two thousand different designs. From the classic scarves that embody the Herme's tradition to the wildly imaginative stylings of contemporary designers, the House is always forging new paths and yet is never afraid to take a fresh and often witty approach to its own heritage.

A scarf is not the work of a single individual; at each stage of its creation, talent and craftsmanship combine to create a work of art. These qualities shine through in the illustrations, by turns playful and poetic, which lead the reader into a richly colored world with a multitude of motifs. They range from the equestrian themes that are internationally associated with the Herme's brand, through French history and the natural world, to global cultures. From vibrant opulence to subtle harmony, every scarf conveys a mood and every one tells a story.