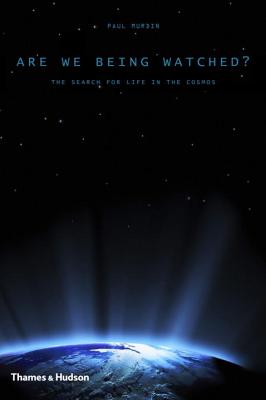 Are We Being Watched? (Hardcover)
The Search for Life in the Cosmos
Thames & Hudson, 9780500516713, 224pp.
Publication Date: April 1, 2013
* Individual store prices may vary.
Description
There is no more fascinating question than whether or not we are alone in a vast universe. Here, Paul Murdin applies the latest scientific discoveries and theories to inquire whether life exists on other planets and, if so, what forms it might take. Could there be somewhere life as advanced as here on Earth, or are we more likely to find primitive life-forms? Or are we the sole living organisms in a desolate and boundless cosmos?
Professor Murdin invites us to join him in exploring an extraordinary array of evidence to determine if there is life elsewhere in the cosmos. He examines the case for life on Mars and Europa and asks whether on Enceladus or Titan we might find the "warm little" pond that Darwin speculated was where life began here on Earth. Describing the cosmic habitats that produce the alien worlds of our solar system and others, he examines the chances of finding life and the prospects for successful communication with an extraterrestrial intelligence.
or
Not Currently Available for Direct Purchase