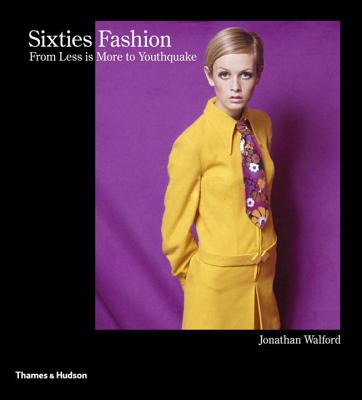 Sixties Fashion (Hardcover)
From Less Is More to Youthquake
Thames & Hudson, 9780500516935, 208pp.
Publication Date: October 29, 2013
* Individual store prices may vary.
Description
Richly illustrated with contemporary imagery, including fashion shots, advertising, and magazine features, this is an essential sourcebook. The story begins with the new internationalism that changed the fashion landscape as New York, San Francisco, Florence, London, Madrid, Rome, and Hong Kong challenged the dominance of Paris haute couture.
The younger generation's demand for informal but stylish clothes led to an explosion of fast-moving, ready-to-wear styles and a new boutique culture. Diana Vreeland's coinage for this unprecedented shift in fashion was "Youthquake." The concept of "less is more" had its ultimate expression in the miniskirt: for the first time in history the hemline traveled far above the knee. An era of self-conscious modernity was inspired by a space-age future that embraced new looks and materials, while counterculture styles--Mexican sandals and sarapes, hand-crafted jewelry, Indian robes--emphasized the natural over the artificial.
or
Not Currently Available for Direct Purchase