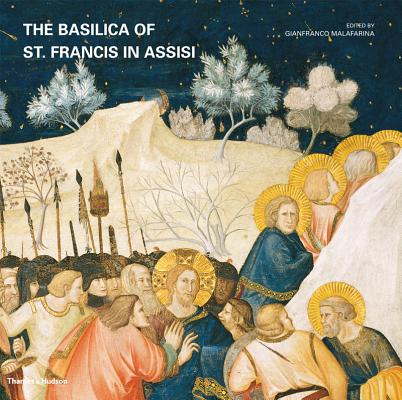 The Basilica of St. Francis in Assisi (Hardcover)
Thames & Hudson, 9780500517680, 324pp.
Publication Date: November 11, 2014
* Individual store prices may vary.
Description
A guided tour of the Basilica of San Francesco in Assisi, featuring rarely seen details of magnificent Italian art
Founded in 1228, the Basilica of St. Francis in Assisi is the burial place of St. Francis and the mother church of the Franciscan order of monks. It is also a treasure house of art, decorated with monumental frescoes by some of the greatest painters of the thirteenth and fourteenth centuries.
The Upper Basilica is perhaps most famed for its sequence of frescoes that celebrate the life and teachings of St. Francis, attributed to Giotto and his workshop, while Cimabue and his followers were responsible for a series of dramatic scenes from the Old and New Testaments. The Lower Basilica, meanwhile, has been expanded through the addition of several magnificent chapels; their titular saints are commemorated with great imagination and immediacy in works by artists including Simone Martini and Pietro Lorenzetti.
This book takes its readers on a guided tour of this magnificent complex, aided by a wealth of beautiful photographs. Rarely seen details allow the personal imprints of the artists to shine through, and demonstrate that beyond their diversity of styles, they were all united by a desire to mirror reality while maintaining a sense of the spiritual and the sublime. This unmatched artistic heritage marks a revolutionary era in the flowering of Italian art.
About the Author
Gianfranco Malafarina is a noted art historian, and has written widely on Italian art. His previous publications include volumes on Modena Cathedral and St. Peter's Basilica, Rome.
Praise For The Basilica of St. Francis in Assisi…
[A] brilliantly illustrated tour of the site...Its photographs are gloriously expressive. And as they take us through the lower church, with its shadowy chapels, we're allowed to focus on details that can be relished only at leisure and in the sort of close-up a visitor to the basilica, straining for a glimpse of the higher reaches and dazzled by so very many brilliant images, can rarely mange. [...] Perhaps most moving are the images showing Cimabue's Crucifixion, rendered almost like photographic negatives by the oxidation of white lead in the paint. Without the diversion of color, stark emotion comes to the fore. Even St. Francis might have approved.
The book's photos are glorious—detailed close-ups of images that are virtually impossible to see in the dark stone building itself. Vividly colored and well chosen, they convey the austere beauty that has mesmerized viewers for centuries.
Lovely pictures.
The cathedrals are stunningly brought to life. . . . You cannot help but linger over the close-ups of faces, the impressive detail, and above all the emotion that seeps out of the walls and ceilings.
or
Not Currently Available for Direct Purchase