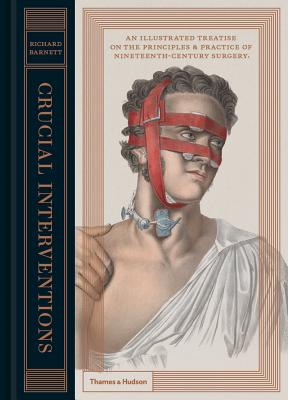 Crucial Interventions (Hardcover)
An Illustrated Treatise on the Principles & Practice of Nineteenth-Century Surgery
Thames & Hudson, 9780500518106, 256pp.
Publication Date: November 23, 2015
* Individual store prices may vary.
Description

Crucial Interventions follows this evolution, drawing from magnificent examples of rare surgical textbooks from the mid-nineteenth century. Graphic and sometimes unnerving yet beautifully rendered, these fascinating illustrations, acquired from the Wellcome Collection's extensive archives, include step-by-step surgical techniques paired with depictions of medical instruments and depictions of operations in progress.

Arranged for the layman (from head to toe) Crucial Interventions is a captivating look at the early history of one of the world's most mysterious and macabre professions.