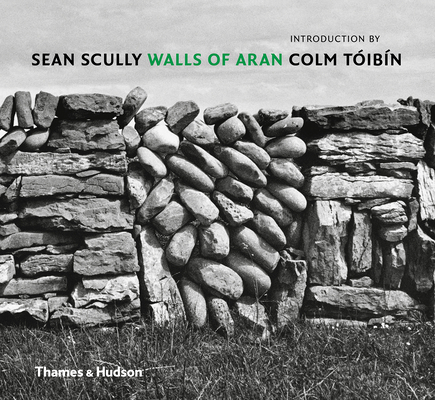 Sean Scully (Hardcover)
Walls of Aran
Thames & Hudson, 9780500545133, 128pp.
Publication Date: February 11, 2020
Other Editions of This Title:
Hardcover (7/23/2019)
Hardcover (8/20/2019)
Hardcover (10/1/2006)
Hardcover (3/31/2012)
Hardcover (11/1/2006)
Hardcover (8/30/2007)
Hardcover (2/1/2010)
Hardcover (10/25/2005)
Paperback (11/1/2007)
* Individual store prices may vary.
Description
A new, compact edition of Sean Scully's photographs, featuring horizontal and vertical shards of limestone that echo his painted work and reveal a creative process best expressed through abstract shapes.
Sean Scully, one of today's most esteemed painters and an accomplished photographer, spent time on the remote Aran Islands, off the west coast of Ireland, photographing the ancient drystone walls that crisscross the stark and barren landscape. Sean Scully brings together his sensitive images, revealing the unexpected yet monumental beauty of these centuries-old structures that meander across the windswept and rocky islands. In their form and spirit, the photographs shed light on Scully's own sensibilities as an artist. They also capture the stillness and serenity of this rugged, timeless place on the edge of Europe.
This new edition features an evocative text by the award-winning Irish writer Colm To´ibi´n, which conveys the mysterious beauty of the three Aran Islands. This volume is a must-have for Sean Scully fans, as well as anyone with an interest in Ireland or photography.
About the Author
Colm To´ibi´n is currently the Irene and Sidney B. Silverman professor of the humanities at Columbia University and succeeded Martin Amis as professor of creative writing at the University of Manchester.