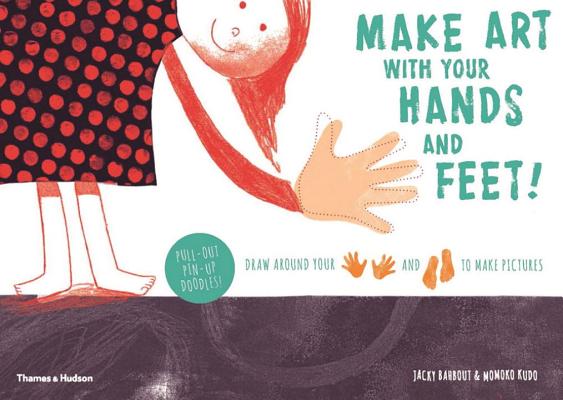 Make Art with Your Hands and Feet! (Paperback)
Draw Around Your Hands and Feet to Create Pictures
Thames & Hudson, 9780500650387, 64pp.
Publication Date: September 16, 2014
* Individual store prices may vary.
Description
Make art with your hands and feet reinterprets the classic body-based drawing project for young children. Children can trace around their hands, fingers, and thumbs to complete 32 different pictures on the page, as well as making hand- and finger-prints with paint. Draw around your hands to make a reindeer's antlers; trace your fingers to make space rockets shooting through the sky; and use your thumbs create a picture of fish swimming in an aquarium. You can even use your feet to create waddling penguins and wobbly ghosts.

The pages are one-sided and can be torn from the book to make for easy hanging and sharing. Icons on each page show children whether they'll trace or print with their hands, fingers, thumbs, toes, or feet. With plenty of opportunities to experiment and personalize, the unique pictures will reflect each child's own creative energy.