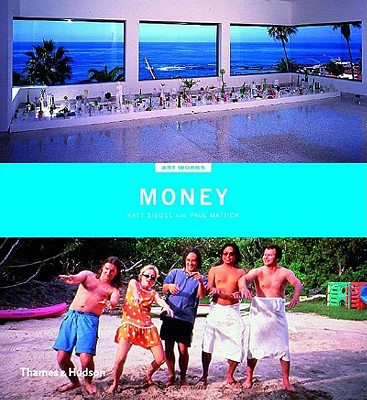 Money (Art Works) (Paperback)
Thames & Hudson, 9780500930045, 208pp.
Publication Date: October 1, 2004
* Individual store prices may vary.
Description
A unique exhibition in a book, presenting challenging art that deals with the place and function of autobiography in the contemporary world.Art Works: An exciting new series celebrating the vitality and diversity of art in the twenty-first century. Not only is money central to our daily existence, it also controls the very way societies organize themselves. It's small wonder then that artists engage with this most powerful of social forces and address the many ways it impacts on our lives. Arranged into themed "rooms," the book reflects a wide variety of artistic attitudes and practices. Some artists depict or use real money directly in their work, while others explore its more abstract aspects, such as the way it circulates around the globe. Some make highly expensive objects from valuable materials or produce sculptural copies of luxury goods; others go in the opposite direction, toward the amateurish and the handmade, to question the idea of monetary value. Some present art as a usable consumer product like any other, making work that is almost indistinguishable from furniture or architecture, while others produce art about the business of buying and selling commodities, including the commodity of art itself. All of the artists in this book use art to figure out the complicated ways in which money functions in the world of getting and spending. All of them help us understand the world in which we live. 200 illustrations, 180 in color.
or
Not Currently Available for Direct Purchase