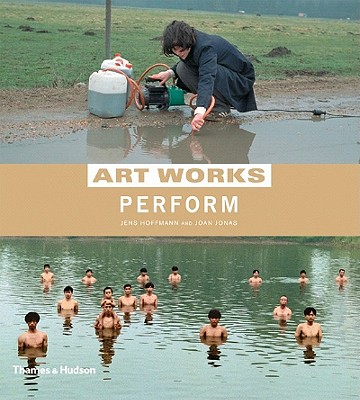 Art Works (Paperback)
Perform
Thames & Hudson, 9780500930069, 208pp.
Publication Date: May 17, 2005
* Individual store prices may vary.
Description
A unique exhibition in a book, presenting challenging art that addresses the place and function of performance in the contemporary world.Art Works: An exciting new series celebrating the vitality and diversity of art in the twenty-first century. If all the world is a stage, then each of us is a performer. Every day, we act out individual roles and take part in private and collective rituals handed down by society. In our relationships with others, we hide behind masks and assumed personae; and when we interact with the objects, spaces, and environments around us, we follow established patterns of behavior set down by history and convention, playing out performances everywhere we turn. In such a world, it is no surprise that the line between art and life is sometimes blurred. Arranged into themed "rooms," this book reflects a wide variety of artistic attitudes and practices. Some artists present collaborators as the living, performing objects of their work, while others turn the audience into the main protagonists in the creative process. Some artists transform themselves through disguise or by altering their surroundings in order to perform a new reality, while others make everyday items into art by changing their function or context. Some artists explore the storytelling capacity of art, but others present only cryptic fragments that leave the viewer to complete the narrative. Where some question the permanence of art by producing ephemeral or short-lived pieces, others leave traces of their actions, and yet others seek to freeze time in highly dramatized tableaux or hyperrealistic sculptures. For some artists, performance offers the possibility of leaving the gallery environment altogether and enacting art in public, on the street, for everybody. All of the artists in this book use art to puzzle out the complicated ways in which performance plays a part in our daily experiences. All of them help us understand the world in which we live. 280 illustrations, 232 in color.
or
Not Currently Available for Direct Purchase