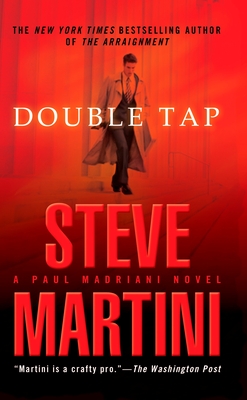 Double Tap (A Paul Madriani Novel #8) (Paperback)
Berkley, 9780515139730, 416pp.
Publication Date: December 27, 2005
* Individual store prices may vary.
Description
Now Madriani is faced with daunting ballistics evidence: a so-called "double tap"-two bullet wounds tightly grouped in the victim's head, shots that could have been made only by a crack marksman. Paul's client, Emiliano Ruiz, is an enigma—a career soldier who refuses to discuss his past though it is clear that he is a battle-tested pro. Ruiz is accused of killing a beautiful businesswoman and guru of a high-tech software empire catering to the military. A key to the case: the murder weapon is one used solely in special operations, where the "double tap" has become the signature of the most skilled assassins.

Ruiz is sitting on secrets-there's a seven-year gap on his military résumé, for which Madriani can find no details. And, more troubling, he discovers that the victim and her company were involved in a controversial government computer program designed to combat terrorists. Madriani finds himself in a deadly legal quagmire—with a client who is unwilling to cooperate and prosecutors who stonewall his every question about the victim's shadowy business and his client's past. Finding justice, and the unvarnished truth, has never been so elusive—or so dangerous.
About the Author
Steve Martini worked as a newspaper reporter in Los Angeles and as a capital correspondent at the state house in Sacramento, California. An honors graduate at the University of California at Santa Cruz, Mr. Martini holds his law degree from the University of the Pacific's McGeorge School of Law. He has written widely on the law and politics, having covered both state and federal courts, the state legislature, and the administrations of governors Ronald Reagan and Jerry Brown. In 1984 Martini turned his talents to fiction, quickly earning positions on bestseller lists and garnering both critical and popular praise for his New York Times–bestselling novels, including The Simeon Chamber, Compelling Evidence, Prime Witness, Undue Influence, The Judge, The List, Critical Mass, The Attorney, The Jury, and The Arraignment. Mr. Martini lives on the West Coast.