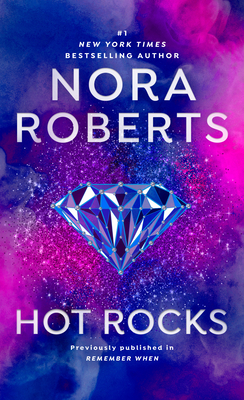 Hot Rocks (Mass Market Paperbound)
Jove Books, 9780515147995, 305pp.
Publication Date: February 1, 2010
Description
From #1 New York Times bestselling author Nora Roberts comes a thrilling contemporary romance that -burns with all the brilliance and fire of a finely cut diamond-(Publishers Weekly).
Antiques dealer Laine Tavish is an ordinary woman living an ordinary life. At least, that's what everyone in the small town of Angel's Gap, Maryland, thinks. They have no idea that she used to be Elaine O'Hara, the daughter of a notorious con man...
Laine's past catches up with her when one of Big Jack's associates turns up in her shop with a cryptic warning and is then run down in the street. Now the next target of a ruthless killer, Laine teams up with sexy PI Max Gannon to find out who's chasing her, and why. The anwer lies in a hidden fortune that will change Laine's life forever...
Don't want the story to end?
Look for Big Jack by #1 New York Times bestselling author J. D. Robb and continue the adventure with Lieutenant Eve Dallas.
Hot Rocks was previously published in Remember When
About the Author
Nora Roberts is the #1 New York Times bestselling author of more than 200 novels. She is also the author of the bestselling In Death series written under the pen name J. D. Robb. There are more than 500 million copies of her books in print.
Advertisement