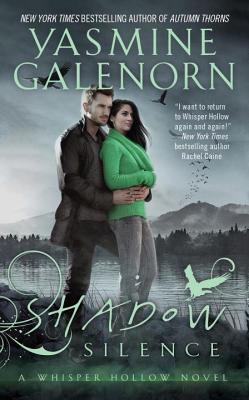 Shadow Silence (Mass Market Paperbound)
Berkley Books, 9780515156256, 320pp.
Publication Date: September 27, 2016
Description
New York Times bestselling author Yasmine Galenorn invites readers to Whisper Hollow, where spirits walk among the living and the lake never gives up her dead...
Fifteen years ago, I ran away from Whisper Hollow, Washington, a small town on Lake Crescent in the Olympic Peninsula. But truth is, if you were born here, you can never really leave. I'm Kerris Fellwater, and I'm a spirit shaman. It's my responsibility to drive the dead back to their graves, because around Whisper Hollow, people--and secrets--don't always stay buried.
My best friend Peggin finds herself under a curse after she is almost taken by the Lady of the Lake, and the Unliving are determined to drag her back to the hungry waters. As Bryan--my guardian and mate--and I work to break the hex, we uncover a dark and violent mystery from the past. One the Hounds of Cu Chulainn will do anything to guard--even if they must summon a legion of the dead to destroy Whisper Hollow.
About the Author
New York Times bestselling author Yasmine Galenorn writes urban fantasy, mystery, and metaphysical nonfiction, including the Whisper Hollow novels (Autumn Thorns), the Otherworld novels (Darkness Raging, Panther Prowling, Priestess Dreaming), the Indigo Court novels (Night's End, Night Visions, Night Seeker), and the Fly by Night novels (Flight from Mayhem, Flight from Death). A graduate of Evergreen State College, she majored in theater and creative writing. Yasmine has been in the Craft for more than thirty-four years and is a shamanic witch. She describes her life as a blend of teacups and tattoos, and she lives in the Seattle area with her husband, Samwise, and their cats. If you send Yasmine snail mail, please enclose a self-addressed stamped envelope if you want a reply.
Advertisement