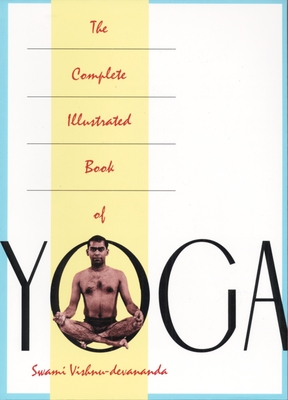 The Complete Illustrated Book of Yoga (Paperback)
Harmony, 9780517884317, 384pp.
Publication Date: April 18, 1995
Description
Since 1960, more than 1 million people have used this classic guide to tap the incredible power of yoga. The attractive new edition, in a new size, will appeal to a wide audience of contemporary yoga students.
About the Author
Swami Vishnu-devananda was born in Kerala, South India, in 1927. In 1947, he came to the Sivananda Ashram in Rishikesh, in the Himalayas. There he lived and worked with his Master, Swami Sivananda. Swami Sivananda saw in his young disciple special tendencies toward Hatha Yoga. With his training directed toward this discipline, Swami Vishnu-devananda became an expert, mastering many of the most difficult and advanced Hatha Yoga techniques (asanas, pranayamas, mudras, bandhas, and kriyas). He was appointed the first Professor of Hatha Yoga at the Sivananda Yoga Vedanta Forest Academy. In 1957, Swami Vishnu-devananda was sent to the West by his guru with the words, "People are waiting." Vishnu-devananda founded several Yoga centers in the United States, then settled in Canada, where he established the Sivananda Yoga Vedanta headquarters in Montreal. In 1960, his bestselling book The Complete Illustrated Book of Yoga and his respected periodical Yoga Health Digest were first published. Swami Vishnu-devananda's innovations in Yoga instruction have reached millions through his Yoga centers, which are now found in five continents; his popular "Yoga vacations"; and his Yoga teacher training courses, which thousands have attended.
Advertisement